INDUSTRIAL DESIGN/.
Objects | Lighting | Furniture | Fixtures & Fittings
Creative design of objects, product ranges, and spaces. Working with international brands and start-ups alike, defining goals, applying critical thinking and analysis. A strategic process designed to test ideas and build for production.
EDITIONS/.
Unique creations for personal spaces, as big or as small as one can imagine.
Bespoke pieces, one-of-a-kind commissions and limited productions. Working with individuals, gallerists and design studios, James Plant Editions start with the unique in mind. Bespoke door handles, custom light fittings, furniture or sculpture, Edition items are crafted for the highest level of personalization.
INTERIOR DESIGN/.
Complete interior design and supporting services for individuals, commercial partners and creative studios.
James Plant Design Studio helps clients to reach their goals or guides them the full distance for private residences, commercial interiors, yachts and planes.
Space Planning & Mood Schemes | Conceptual Visualisation | Colour, Material, Finish Development | Product Sourcing | FF&E | Design Documentation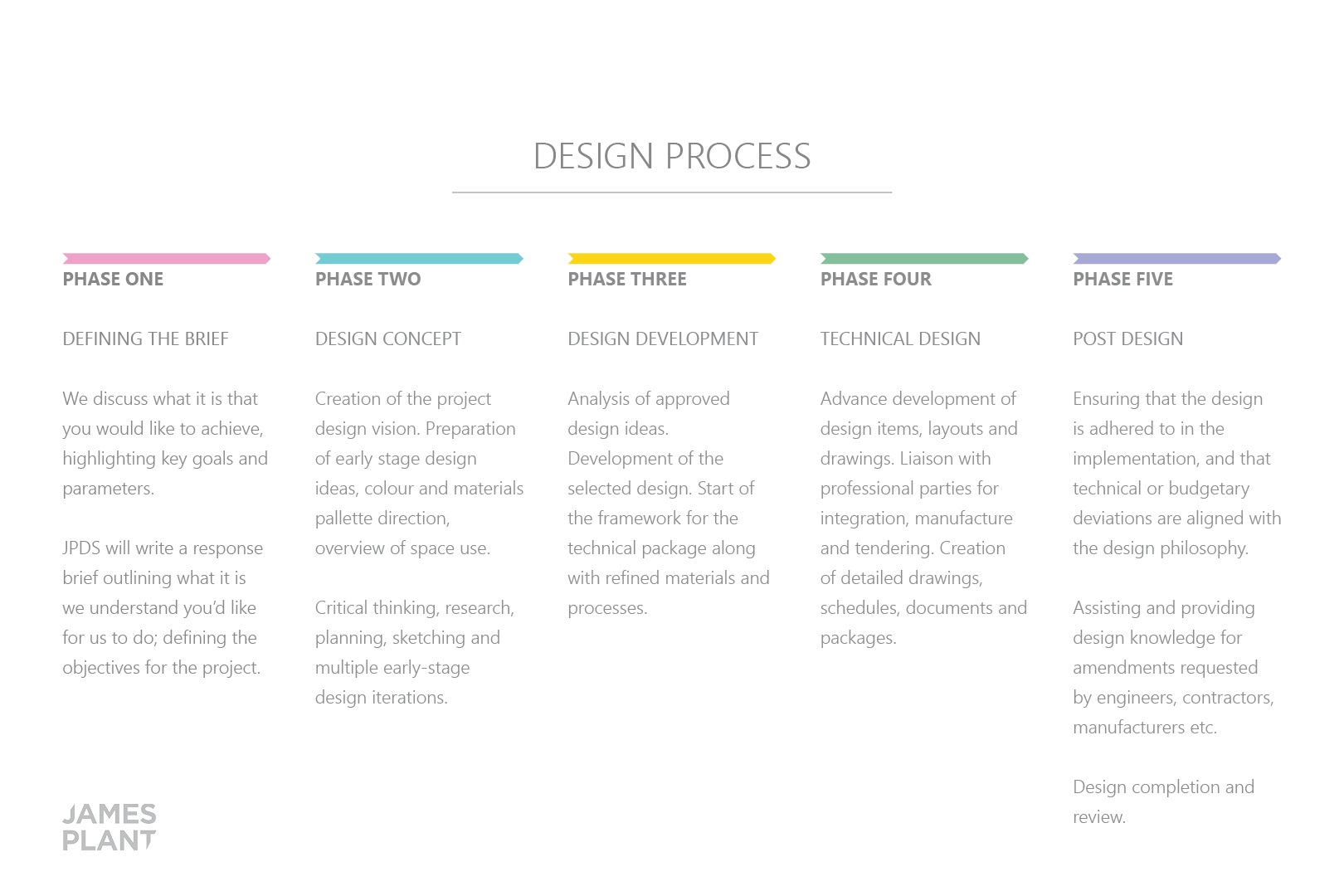 This starts with a conversation. We discuss what it is that you would like to achieve, highlighting key goals and parameters.
JPDS will write a response brief outlining what it is we understand you'd like for us to do; defining the objectives for the project.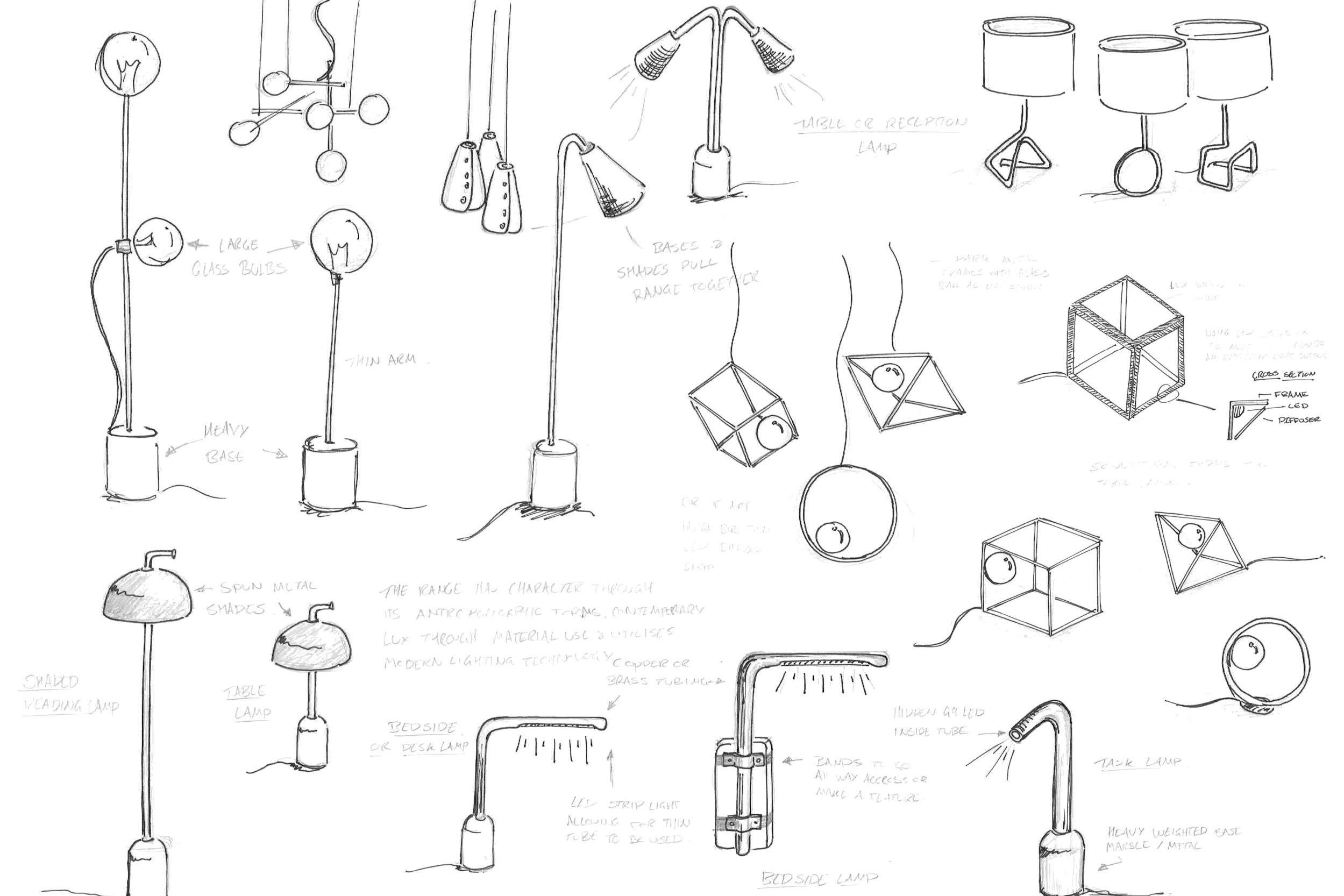 Critical thinking, research, planning, sketching and multiple early-stage design iterations, leading to a conceptual design.
This can be illustrative impressions, a CAD 3D-model, 3D visualisations, early stage material and colour palettes or layouts overviews depending on the project.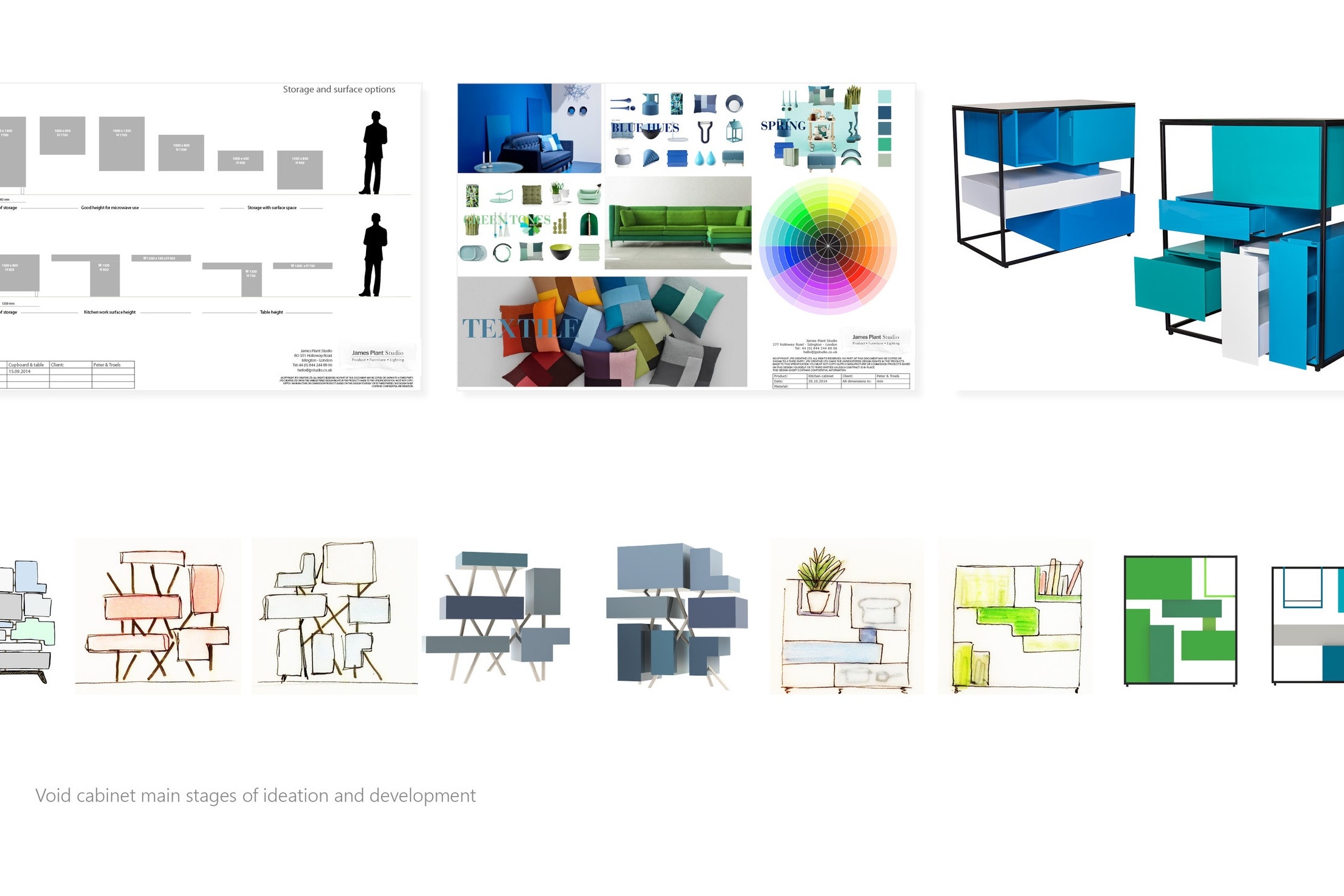 Following feedback on the design concept(s) presented, further analysis of the proposal is undertaken.

Both of these inform the design development where more technical aspects are implemented, a refined materials palette developed and production processes considered.
Advanced design development upon agreement of the design philosophy and aesthetic. Creation of detailed drawings, schedules, documents and packages.
This stage initiates liaison with other professional parties for integration, manufacturing and tendering.
POST DESIGN/.
We have a super keen eye to ensure that the design is adhered to in the implementation and that technical or budgetary deviations align with the design philosophy. Assisting and providing design knowledge for amendments requested by engineers, contractors, manufacturers etc. Design completion and review.